Those of you who have visited the Zenith factory lately have noticed the larger bald tires on our STOL CH 750 demonstrator. We've been testing these "off airport" tires this past month and are quite pleased with the results.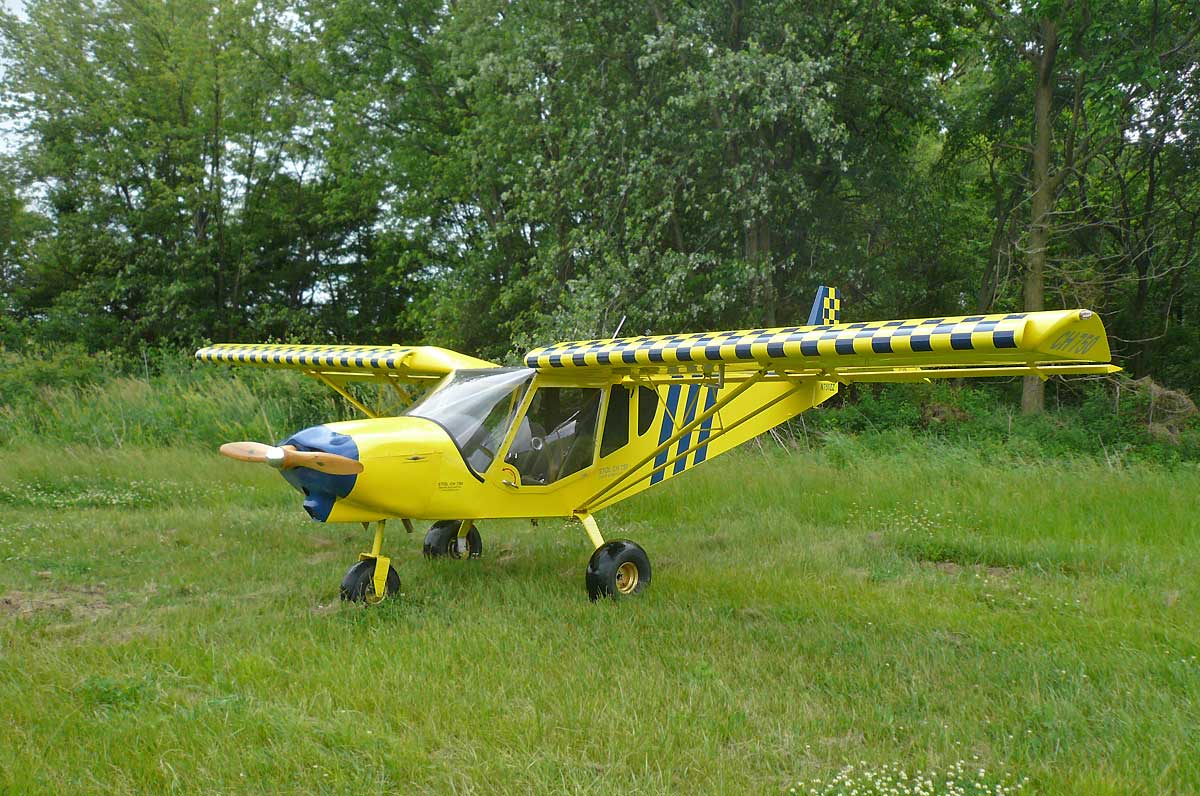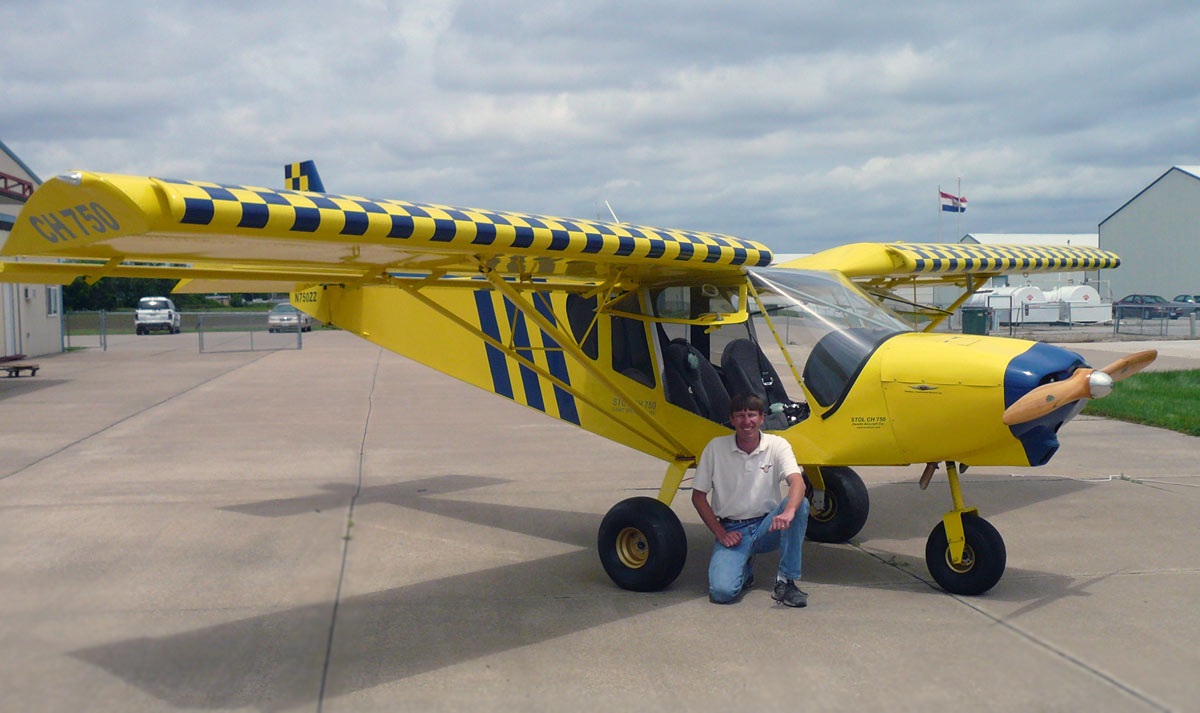 These affordable (non aviation) ATV tires are smooth and treadless (21x12-8) measuring about 21-inches tall. Mounted on an 8-inch Matco wheel, these larger tires raise the height of the airplane by close to 2-inches. We did not change the standard nosewheel (continuing to use an 18-inch tire).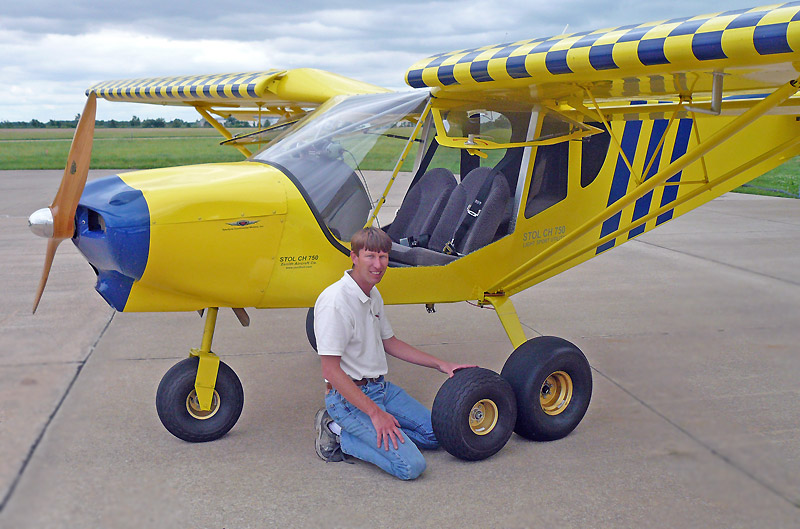 The standard tires (shown above) supplied in the kit measure about 18-inches tall, and are mounted on 6-inch Matco wheels).
This ATV tire that should meet the needs of most sport pilots wanting good off-airport capability, without the weight and cost of the larger
Alaskan Bushwheel AIRSTREAK
tires. (Do
note
that these Airstreak tires do provide much better off-airport capability to those that do need it).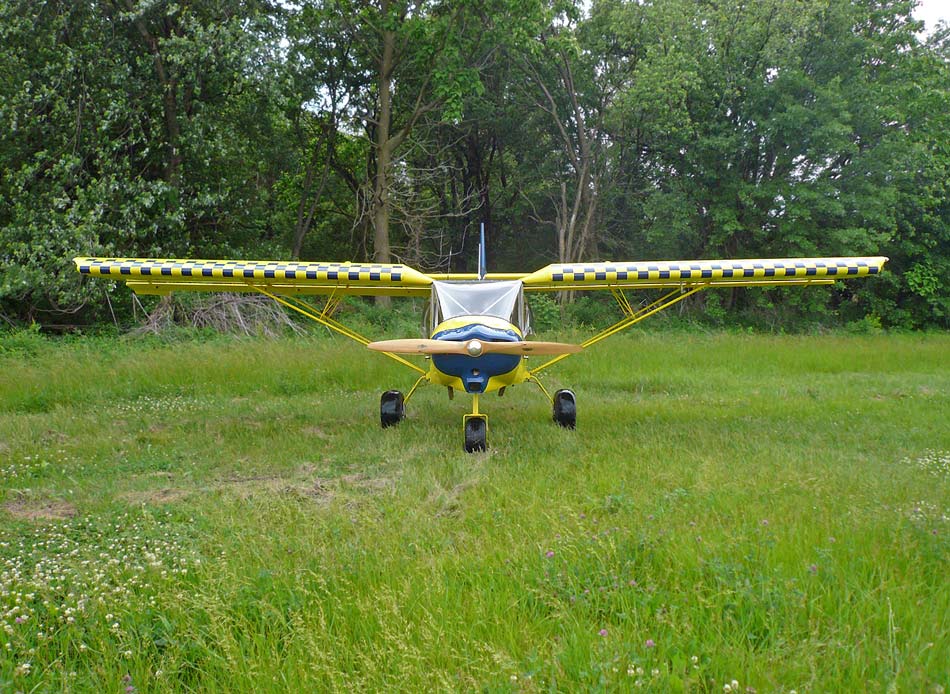 We like the look of these new tires on the STOL CH 750!
The tires are Nanco N800 21x12.00-8. We bought ours through
Infinity Powered Parachutes
, but they can also be purchased online through
gearworksracing.com
or
ATVtires.net
.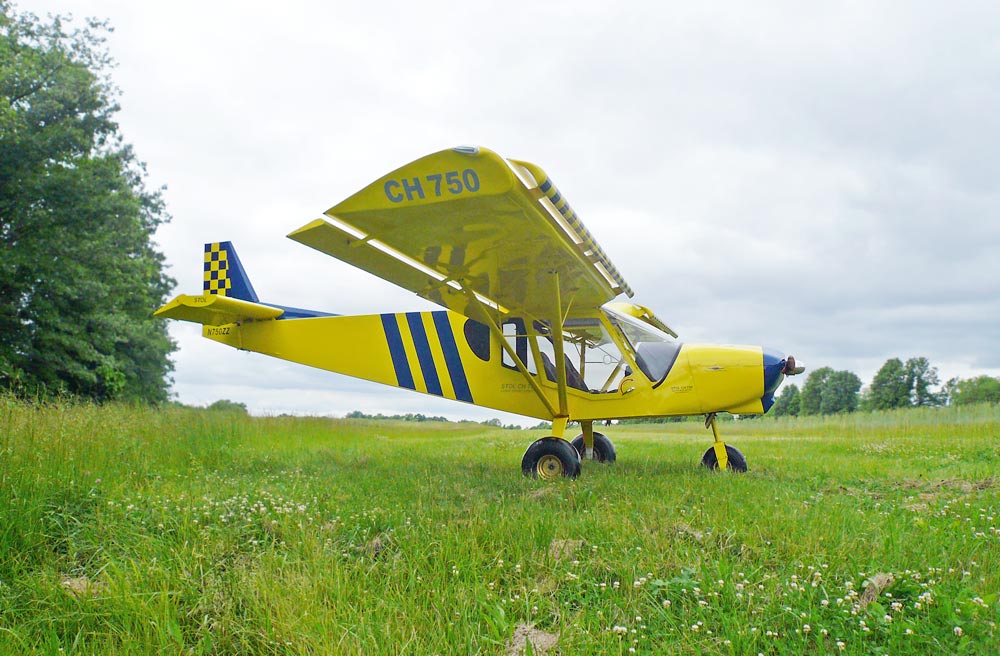 These larger tubeless 21-inch ATV tires make landings and taxiing smoother on grass or dirt fields (with 5 - 10 PSI), and other non-prepared landing strips such as beaches. (Note that these tread-less tires are not made for paved runways). We've only noticed a slight decrease in cruise performance (2 to 5 mph).
Here's a YouTube video clip of the larger tires in action: